12-year-old artist Destiney Robeaux runs a gallery at City Art Works |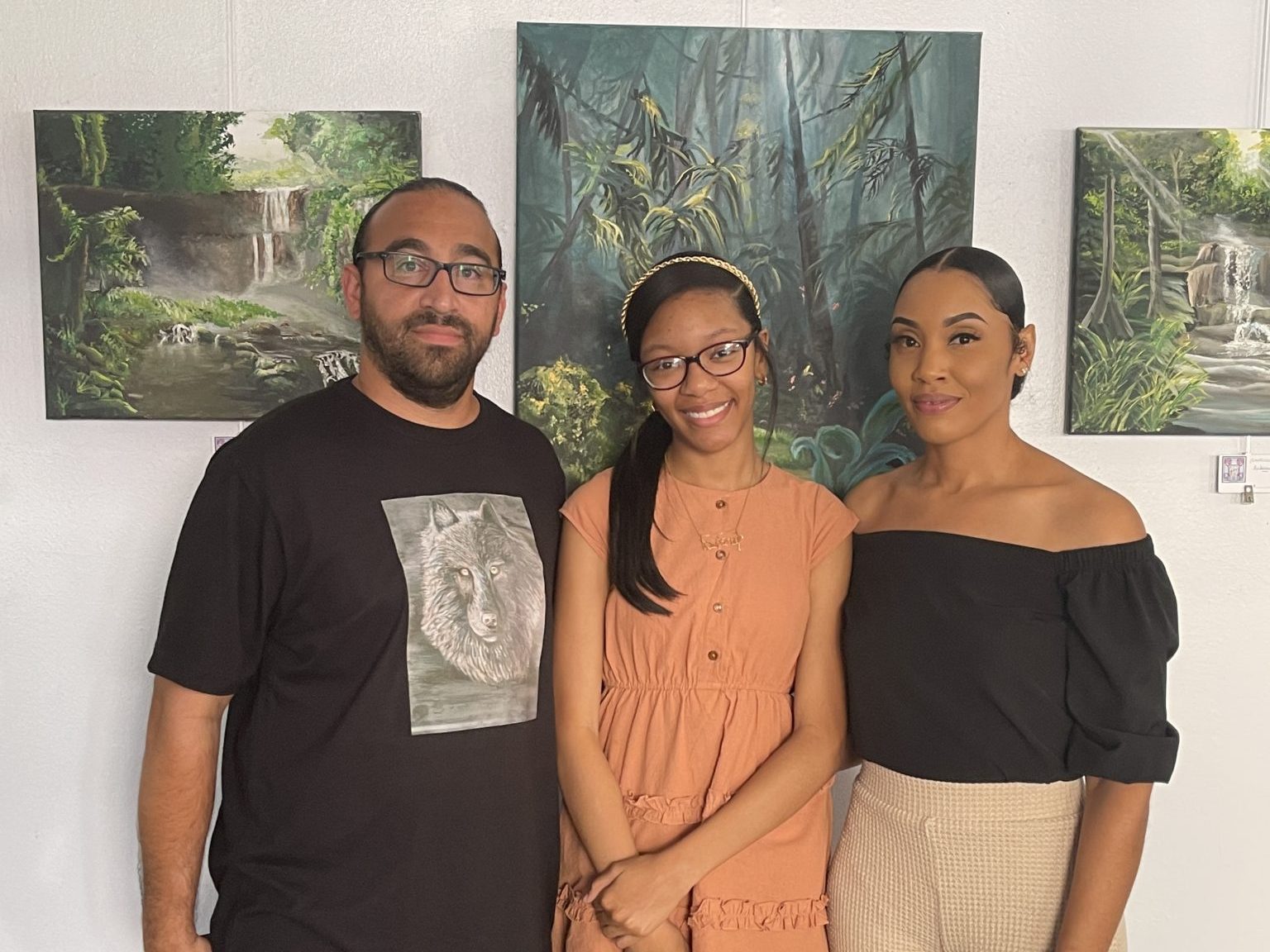 Last Thursday evening at City Art Works, the walls were lined with colorful and detailed paintings of nature and landscapes created by twelve-year-old artist Destiney Robeaux. Drawing inspiration from her father's artwork they found rummaging through old storage boxes when she was ten years old, she has since honed her skills to the point where she can create vivid and colorful paintings from of his mind.
"My dad used to paint and draw, and he showed me his art when he was younger. I guess I just wanted to try and do something different. So I started watching Bob Ross videos, and he was doing nature, so I started doing that," Robeaux said.
After learning the techniques from the videos, she then set about creating her own pieces.
"I would take out all my paints, go to bed and think about what I wanted to paint. Usually I can't paint unless it occurs to me. When I have the vision in my mind, I have to paint it," Robeaux said.
Destiney's father, Derek Robeaux, opened up about what it was like to have his old artwork as inspiration for his daughter to get into painting.
"One day we were rummaging through some old boxes I had stored and she found some art I had done in school, so that kind of inspired her to start draw and paint," said Derek Robeaux.
"So my mom and I went to Walmart one day and bought her all the painting supplies she wanted. We came home, and she started to paint, to draw, and we continued to bring her everything she needed to evolve.
"She started around the age of 10, so she's been doing this for 2 years now. It has evolved a lot in the last two years. It feels good to give him a little push, to fight for something that I loved, and maybe it will take him even further," said Derek Robeaux.
While having a world on display for all to see can be daunting, it's especially the case for someone as young as Destiney. However, with the support of her family and friends who came to see her work, she ended up feeling more comfortable and enjoying the evening.
"It's good. I was very nervous at first, but when I got here, I felt more comfortable talking to people," said Destiney Robeaux. "I want to thank my parents and my grandparents -parents, because they are the ones who allow me to continue."