The Oak Place Community Center was converted Friday into a fine arts gallery for the first Aging Services Inc. art exhibit, featuring works by Indiana County talent ages 60 and older.
Executive director Janine Maust said the unexpectedly strong response from the public – more than 40 visitors in the first half hour – is an encouraging sign that the art exhibition will become an annual feature of the centre.
An acrylic painting, "3 Ducks in a Row", anchored an exhibition of five diverse works by Matthew Bartus.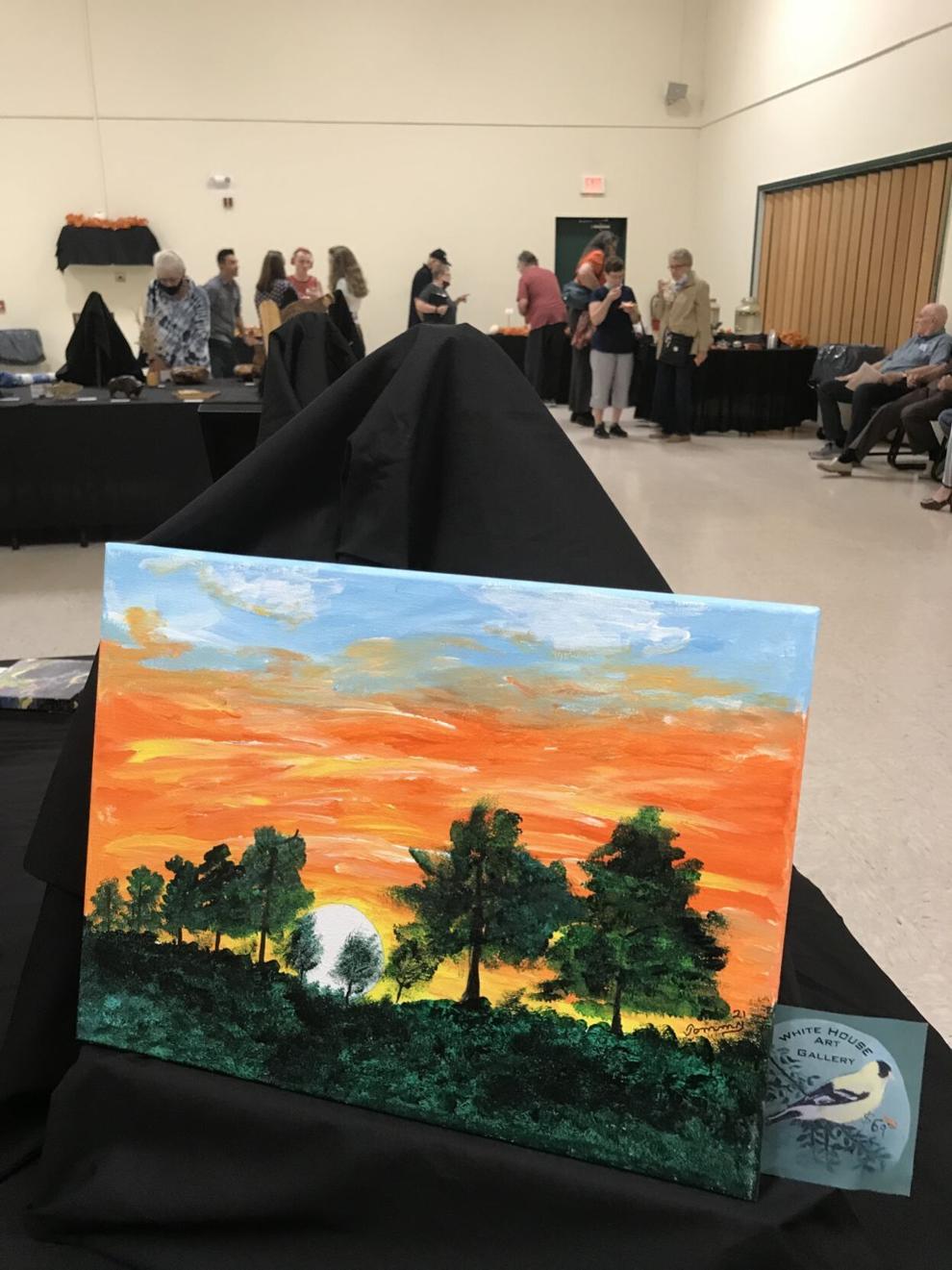 Local painter Tommy Arthurs, of the White House Art Gallery, included 'Sunset' in an exhibition of his works at Oak Place.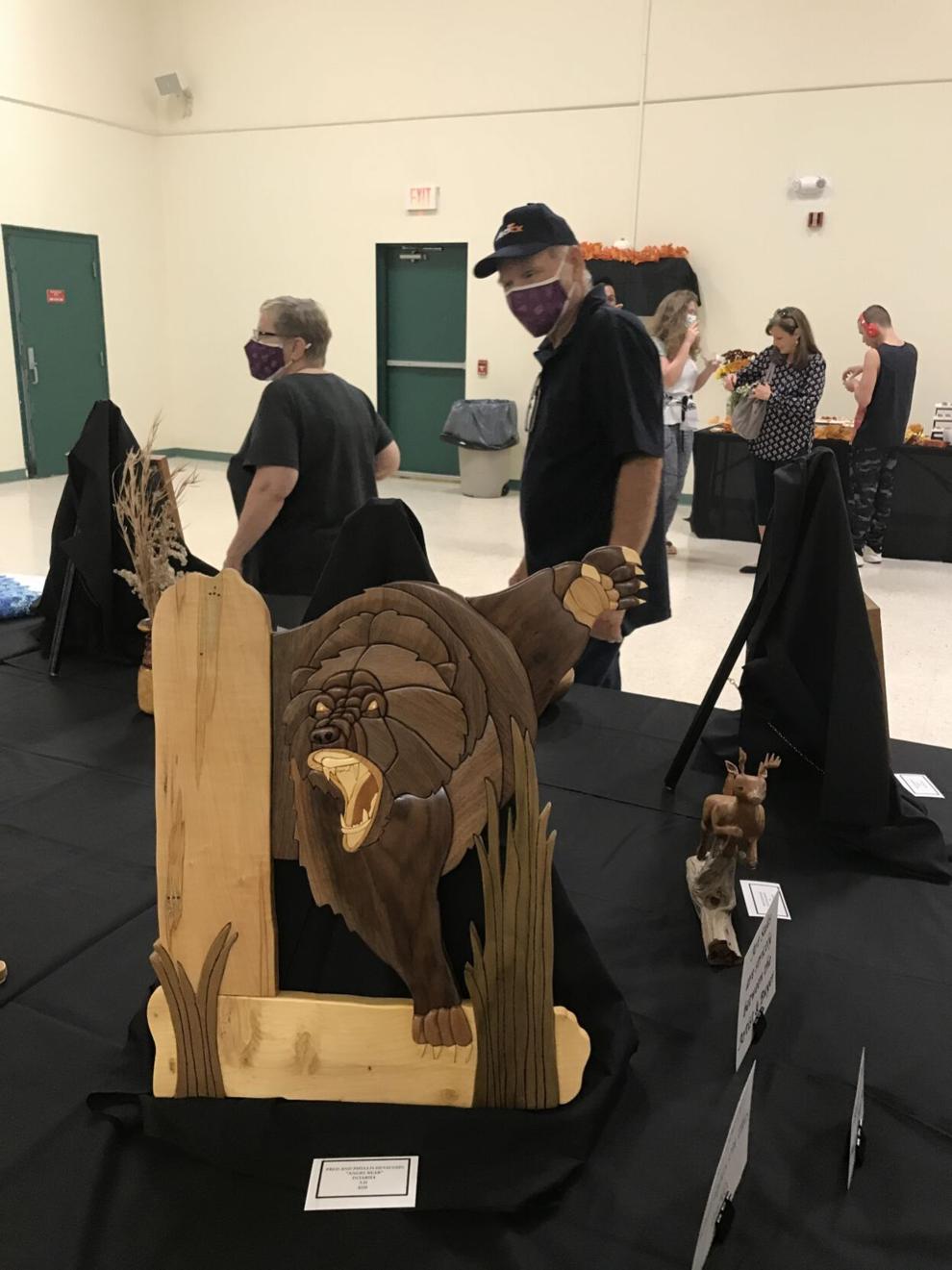 Phyllis DeVaughn, left, and her husband, Fred DeVaughn, of Armstrong Township, inspected the woodwork at the table that featured their "Angry Bear" intarsia piece, in the foreground.