Artem Shestakov presents works of art at the spring art fairs in Beverly Hills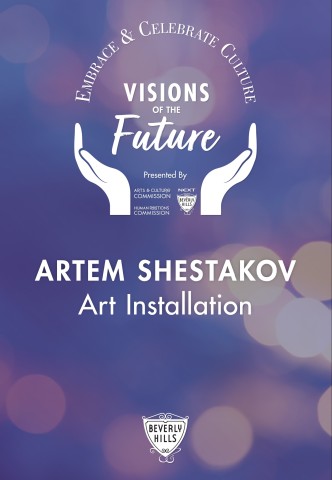 One of the West Coast's most popular art events, the Spring Beverly Hills Art Show was held May 21-22, 2022 at Beverly Gardens Park, where three blocks from Santa Monica Boulevard, from Canon Drive to Rexford Drive, were packed with works by 150 artists from across the country. All arts and crafts were original, ranging from traditional to contemporary, in a variety of mediums, ranging from sculpture, watercolor and photography to ceramics, glass and jewelry.
The Spring Beverly Hills Art Show featured a booth presented by the Next Beverly Hills Committee in partnership with the Arts & Culture and Human Relations Commissions. It was the third installation in the Visions of the Future series and featured the work of Artem Shestakov, who captured aerial photos of Beverly Hills by drone in 2021, capturing iconic images from an entirely new perspective.
Artem Shestakov is a Ukrainian photographer and artist, best known worldwide for his nature and landscape images. He is an acclaimed landscape photographer, named as one of the most influential photographers of 2020, who now resides in the United States.
The exhibit was curated by Kipton Cronkite, the chairman of Next Beverly Hills' arts subcommittee, who also worked with community services on Shestakov's donation of one of the drone photographs that will become part of the civic collection of the city of Beverly Hills.
Media Contact
Company Name: Fine Arts by Shestakov
Contact person: Media Relations
E-mail: Send an email
Country: United States
Website: www.artemshestakov.com/