(AUDIO) HUMBOLDT HOLDING UP: After 50 years in broadcasting, Dave Silverbrand is feeling good and would love to celebrate your wedding in Spanish | Lost Coast Outpost
(AUDIO) Dave Silverbrand Holds Up
If you've been near a TV in Humboldt County for the past few decades, there's a good chance you've seen Dave Silverbrand watching you at one point or another. Over the course of his long career, Dave has carved out a niche locally as a trusted voice, beloved personality, and collector of stories from ordinary people.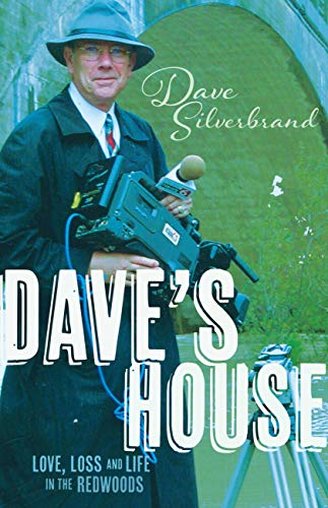 Last year however, Dave decided to share a part of his own story with the release of his book. Dave's House: Love, Loss, and Life in Redwoods. In it, he explains how he overcame the loss of his longtime wife, Nina, who was struck by a vehicle as she walked through the crosswalk in front of their house.
"If you fill your soul and your mind with happiness and joy [they don't] really have so much room for bad feelings to get in there, "Silverbrand told the Outpost. "I actually learned this overnight after my wife passed away in 2013. Obviously it was a very sad time – I'm still sad about it – but I also say life is short and that I have the resources to be happy no matter what. I know it sounds cliché, but it worked for me. And it's going to work for me today – I'll probably get in the car and go down to the fair because there will probably be someone there that I want to meet and I don't even know who it is! And I'll probably have a blast! "
Click on the audio player above to hear Silverbrand's cat with Locomotiveby Stéphanie McGeary and Andrew Goff. Topics include:
What motivated her decision to offer her services as a wedding officiant (either in English or in Spanish)
Pursue non-traditional stories and the importance of listening to people
Forgive the young man who stole his car
His point of view on the state of the world and what he learned during his multiple visits to Cuba
Choose joy
Following!
Spend some time with Dave, and also consider scrolling through our list of former Humboldt Holding Up guests below.
Listen to local! Subscribe to Humboldt Holding Up on iTunes!