Call Out: ART WORKS Artist and Writer in Residence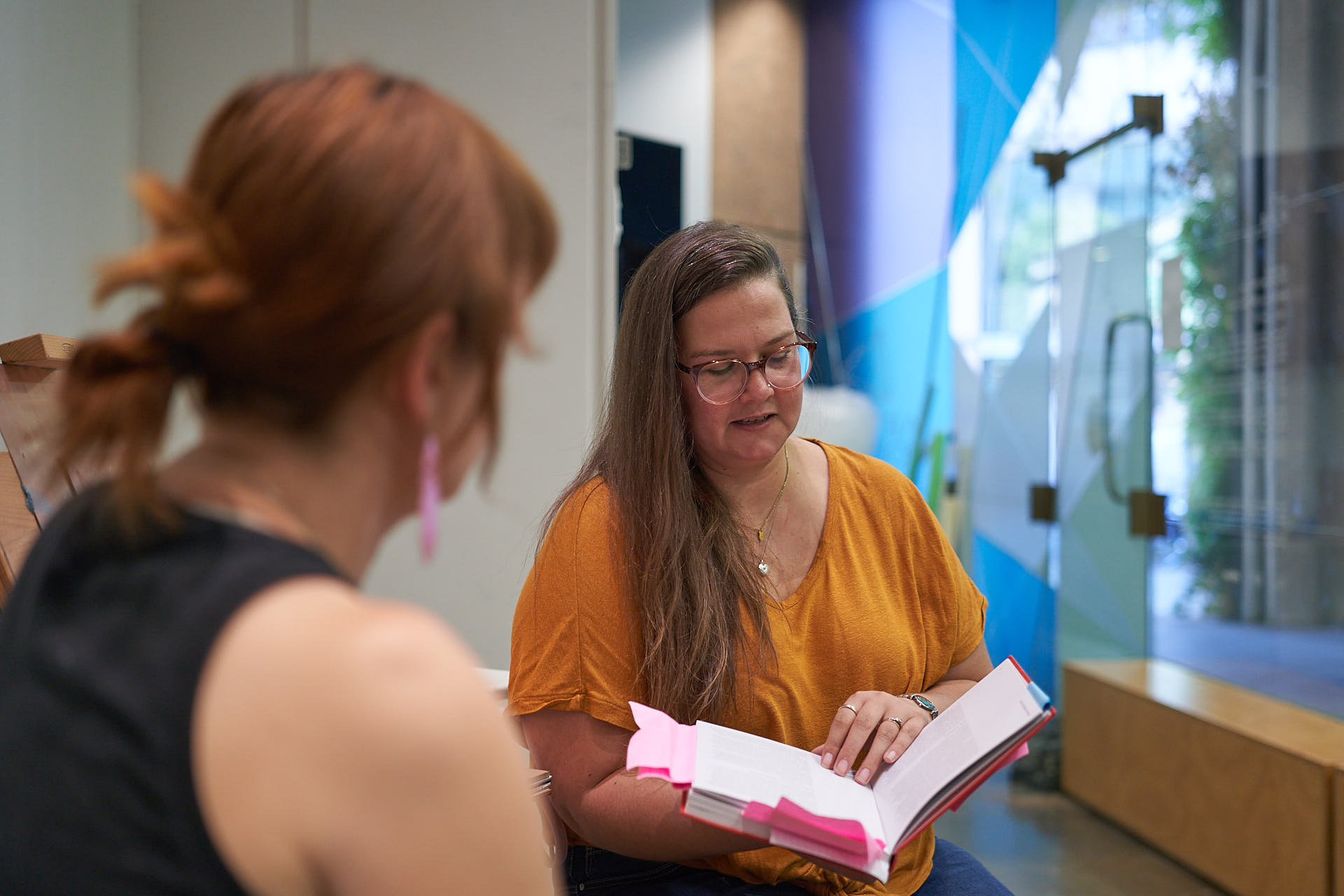 Guildhouse is inviting expressions of interest from South Australian artists and writers to undertake a paid collaborative residency program.
ArtPOD Collaborative Artist and Writer Residencies are the flagship offerings of ART WORKS, an exhibition and residency program offered by Guildhouse in partnership with the City of Adelaide. Applicants may express interest through a duo application (writer and artist) or individual applications, allowing Guildhouse to determine the residency match. Each writer and artist will receive $2,500 per residency.
The combination of artist and writer-in-residence allows for the exploration of new methodologies, approaches, and interactions between creatives and audiences. ArtPOD is a perfect opportunity to engage with the public for feedback, development critique, and to participate in the formation of new works. The glass-walled space invites dynamic and reactive works; providing a single platform for engagement.
Residencies will be based at the City of Adelaide ArtPOD in the covered walkway at 25 Pirie St, Adelaide. The Artist and Writer in Residence (AWIR) program will run alongside the ART WORKS Early Career Curator position. There will be regular meetings, feedback and discussions between these roles in developing curatorial, exhibition and writing outcomes at multiple city-based sites.
We encourage the interest of teams of artists and writers with diverse creative practices. The residency provides opportunities for a wide range of audience and audience engagement, including exhibitions, participatory or performative events, and critical dialogue. These outcomes will be artist and writer led, supported by the Early Career Curator and Guildhouse program team.
Proposals should address at least one element of the key strategic directions identified in theAdelaide City Strategic Plan:
thriving communities
Strong economies
Dynamic urban culture
Environmental leadership
We encourage interest from practitioners with diverse creative practices, a variety of approaches to undertaking the residency could be considered, which may include, but are not limited to:
The artist and writer work collaboratively in the space on new or existing projects
The artist and writer share the space, working largely independently, but engage in critical engagement and discussion with each other and with the early-career curator to strengthen and expand their existing practices
Artist and writer have common interests including techniques, materials, themes or concepts OR have diverse practices but wish to work in a reactive manner
Artist and writer explore storytelling through different mediums and viewpoints
Note: Successful applicants will be required to provide a COVID-19 vaccination certificate as per the City of Adelaide vaccination mandate.
MORE INFORMATION AND TO APPLY: https://guildhouse.org.au/call-out-art-works-artist-and-writer-in-residence-2022-round-23/
Opening of applications: Tuesday, March 29, 2022
Applications close: Monday 2 May 2022, 9am ACST (Adelaide time)