Daniel Arsham 'GROTTO OF LAOCOÖN' Art Print Release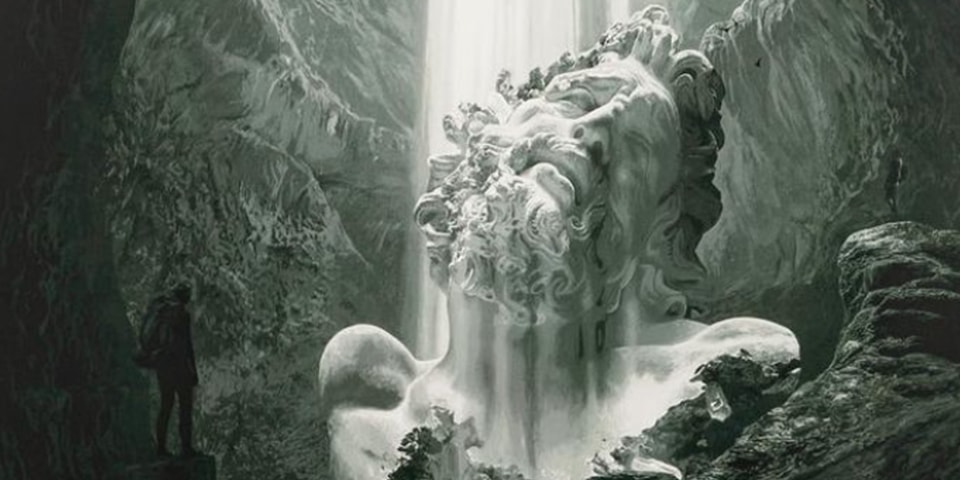 Freshly won the Fuorisalone Awards for his installation "Divided Layers" in Milan, Daniel Arsham returns to the world of printmaking in a new publication entitled LAOCOON CAVE. The work refers to a painting of the same name from Arsham's "UNEEARTHED" exhibition in Berlin, where the KÖNIG GALERIE has been transformed into an antiquities room.
Made in collaboration with revered Brand X publishing in New York, LAOCOON CAVE projects the viewer 1,000 years into the future, where humans walk through a huge cavern filled with long-forgotten treasures, such as a ruined sculpture of the Greek seer, Laocoön. Emblematic of his most recent studies, Arsham places both valuable and pop cultural references – from Greco-Roman statues to Pokémon characters – in fictional time periods, where humans find themselves with enigmas of the communities that once inhabited this world and the objects they have placed their faith in.
LAOCOON CAVE is made using 26 individual silkscreen prints and printed on 48″ x 57″ cotton archival paper. Limited to an edition of 199, the artwork is signed and numbered by the artist in a carefully wrapped linen and silver embossed wrapper designed by Arsham Studio, as well as a holographic seal of authenticity on the COA card included. The print will be released this Friday, June 24 at 12 p.m. ET at the artist Online Store.
Elsewhere, Joshua Kissi has created a new film that captures the imagination of Questlove.