David Zwirner announces the artistic representation of Huma Bhabha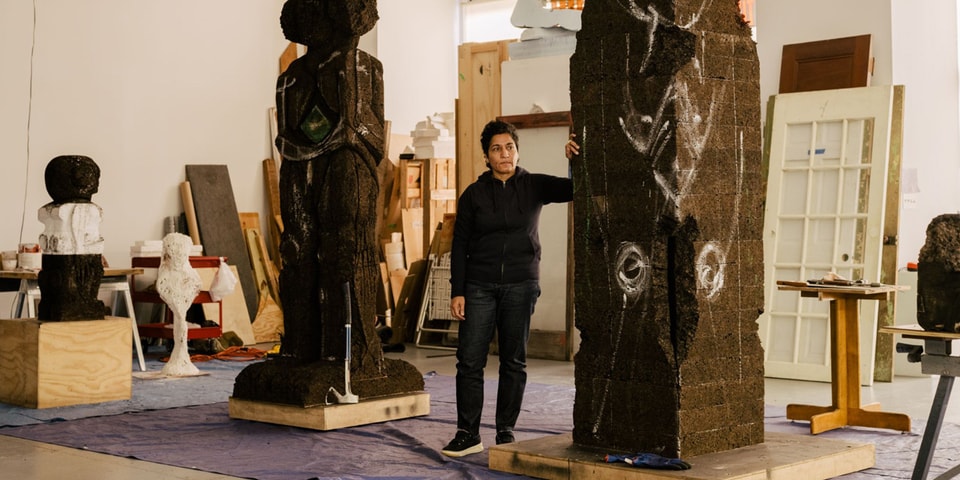 David Zwirner has announced that they will now represent Pakistani sculptor Huma Bhabha. Well known for her totem figures created from a range of discarded materials including cork, wire and polystyrene, the New York-based artist will always be represented by the David Kordansky Gallery in Los Angeles and Xavier Hufkens in Brussels.
For nearly three decades, Bhabha has created an interesting dialogue between past and present. Where her sculptures seem mythical, as if found in an ancient ruin, she brings these hybrid forms back into the present through a conscious choice of color, form and material.
In a statement announcing the news, David Zwirner noted, "Huma Bhabha's artistic creation has always struck me as truly singular. His formal references, which can take you back to the very beginning of sculpture as well as into the future, are often jarring and dissonant, yet always project an otherworldly beauty. I find it fascinating that discussions around aesthetics have moved more and more in his direction in recent years, and increasingly his practice seems to be central to our times. I am honored that Huma has decided to join our gallery.
Bhabha recently concluded her first solo exhibition at Xavier Hufkens, where she investigated how "many working cities look like archaeological digs." Through a series of sculptures and works on paper, the Pakistani artist has imbued a cinematic framing of past, present and future by juxtaposing a range of visual traditions and different modes of temporality.
In other art-related news, James Turrell created an ethereal installation for Swarovski Crystal Worlds.