Eat or paint: Turkish visual arts teacher turns eggs into art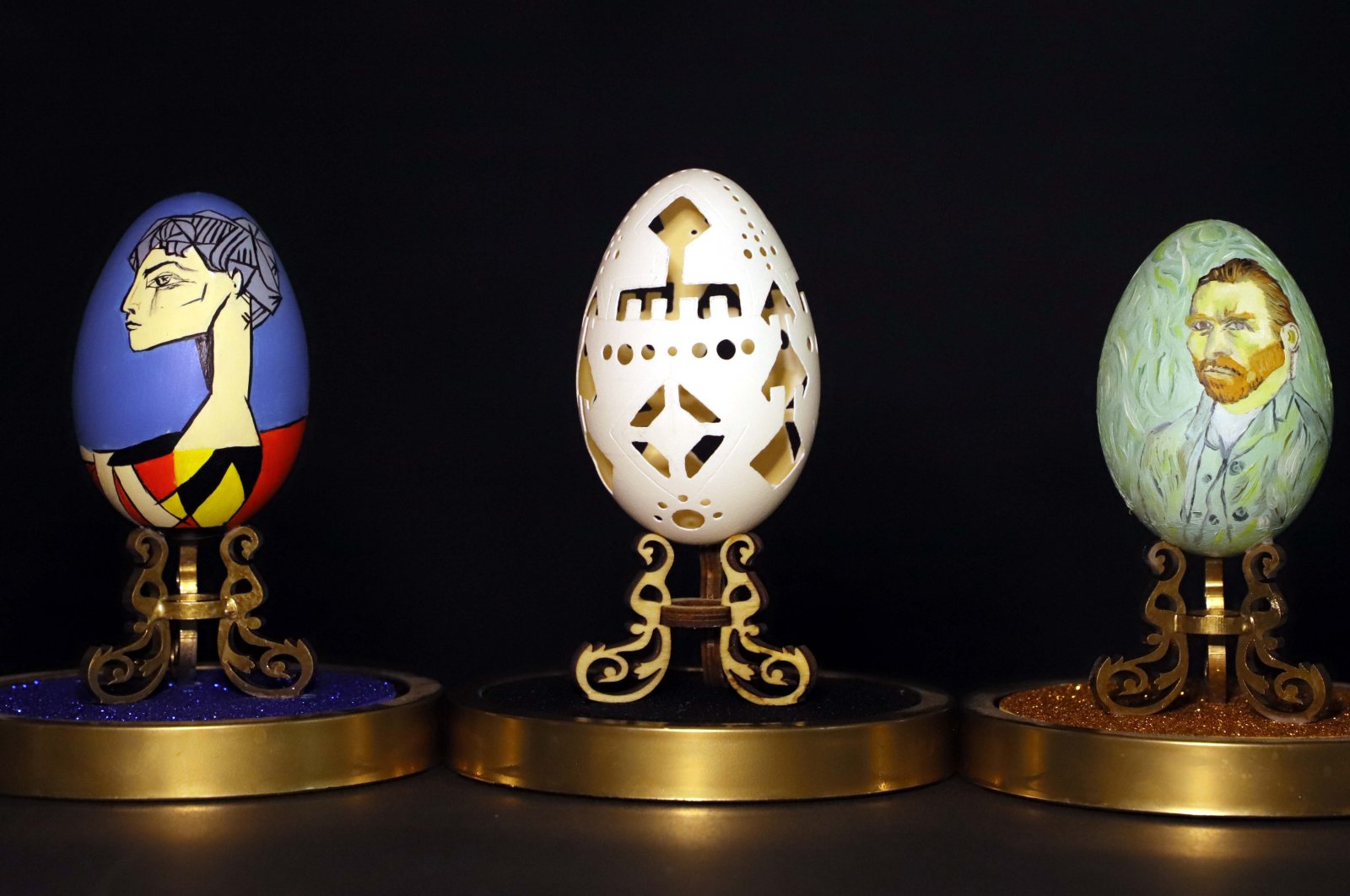 Zeynel Abidin Öztürk, who has worked as a visual arts teacher in Bayburt, northeastern Turkey, for 14 years, turns goose eggs into works of art by embroidering patterns and paintings on them.
Öztürk's talent went unnoticed during his elementary school years when he began painting and sculpting under the influence of his father, a coppersmith.
To engrave various patterns on eggs, he uses dental equipment. "Egg carving is delicate. After piercing the egg and draining the liquid, I dry it and clean it. I start the process by drawing the patterns. As the egg is a fragile material, this process is very sensitive. It requires meticulous work. I'm extremely meticulous in doing this," he said.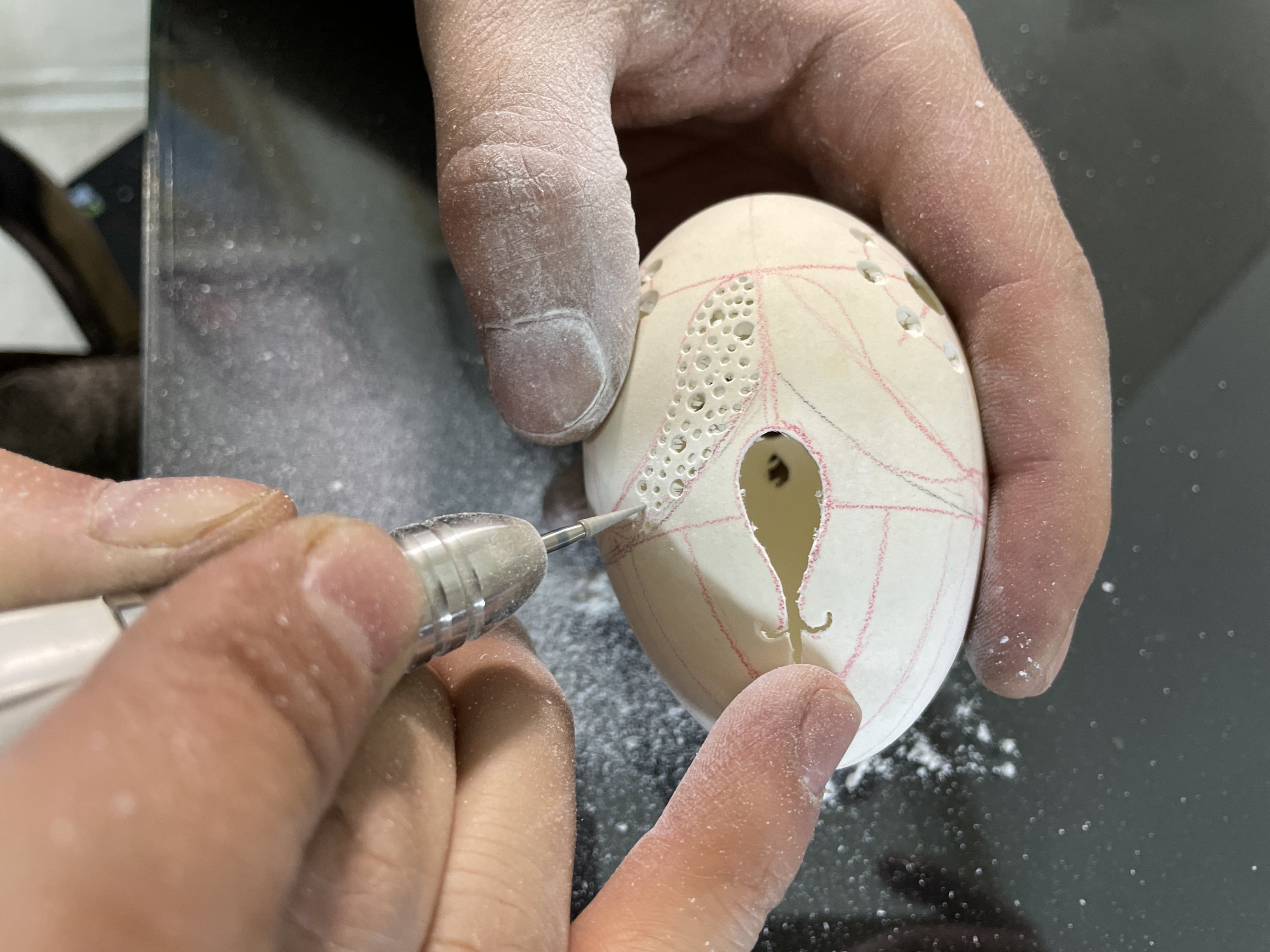 As he performs his art with great care and patience due to the small perishable material he works on, he said it takes four to five days to make the egg look aesthetically pleasing.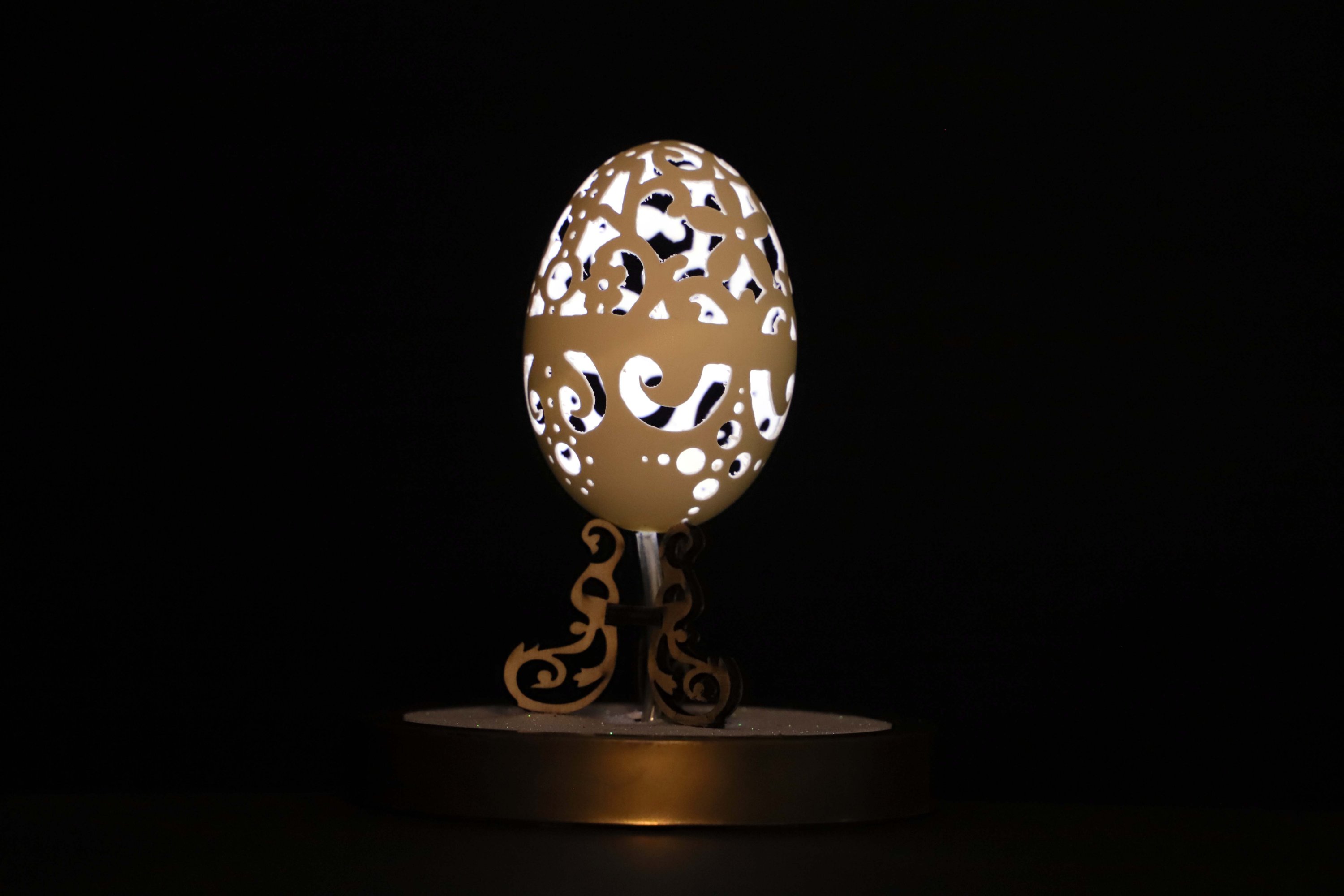 Öztürk said he could perform two techniques, namely carving and painting, on eggs.
"I mainly use traditional motifs in sculpture. I usually reproduce the works of famous painters when I paint. As people are used to seeing the world's most famous paintings on a flat surface, I wanted them to do the experience of seeing them on a different surface, on an Egg." he said. It offers a dynamic, dimensional glimpse of classic paintings on a globular surface.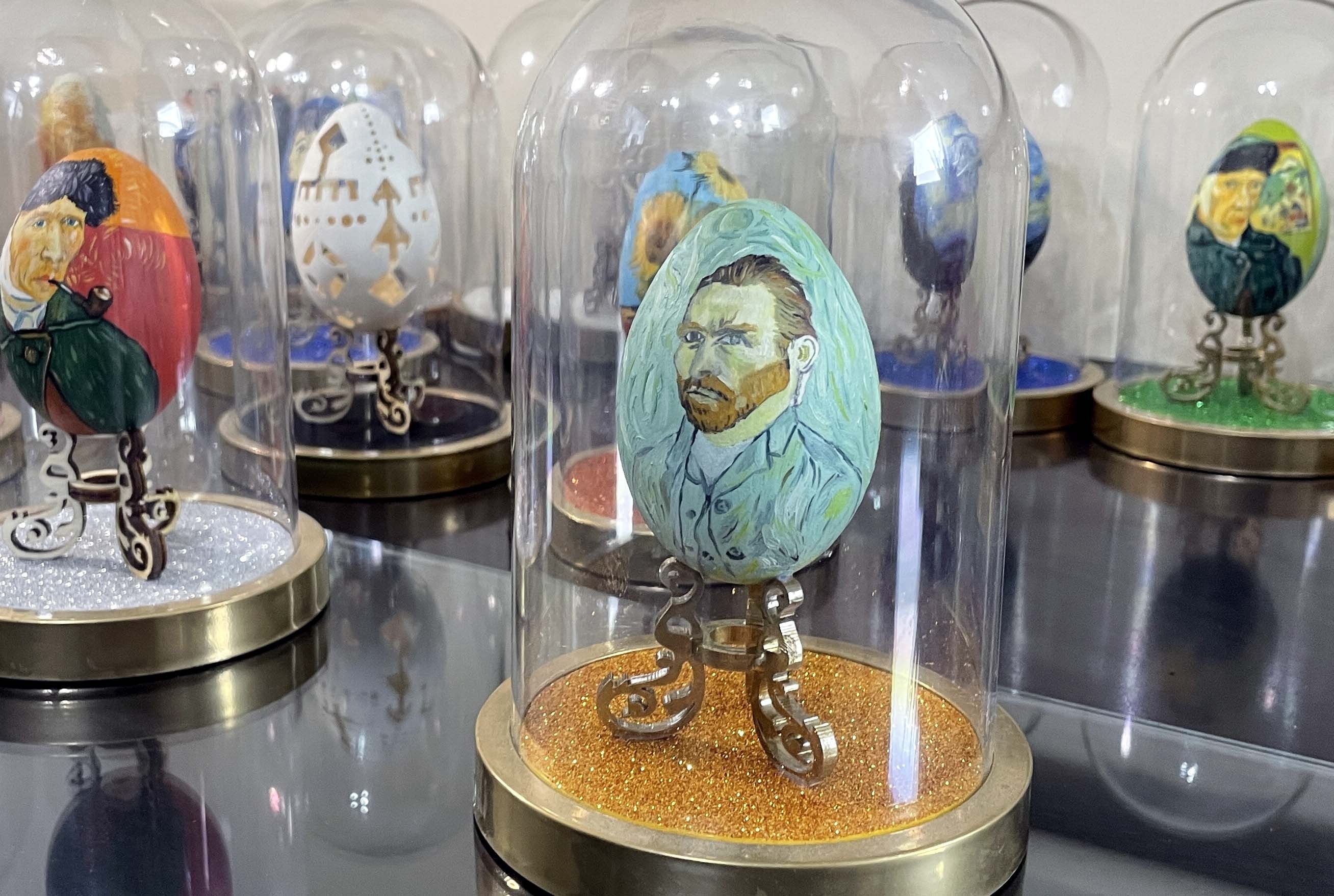 He also points out that sculpting and painting eggs requires maximum concentration.
While giving painting lessons to his students, Öztürk practiced various craft techniques in his studio such as wood burning and copper working.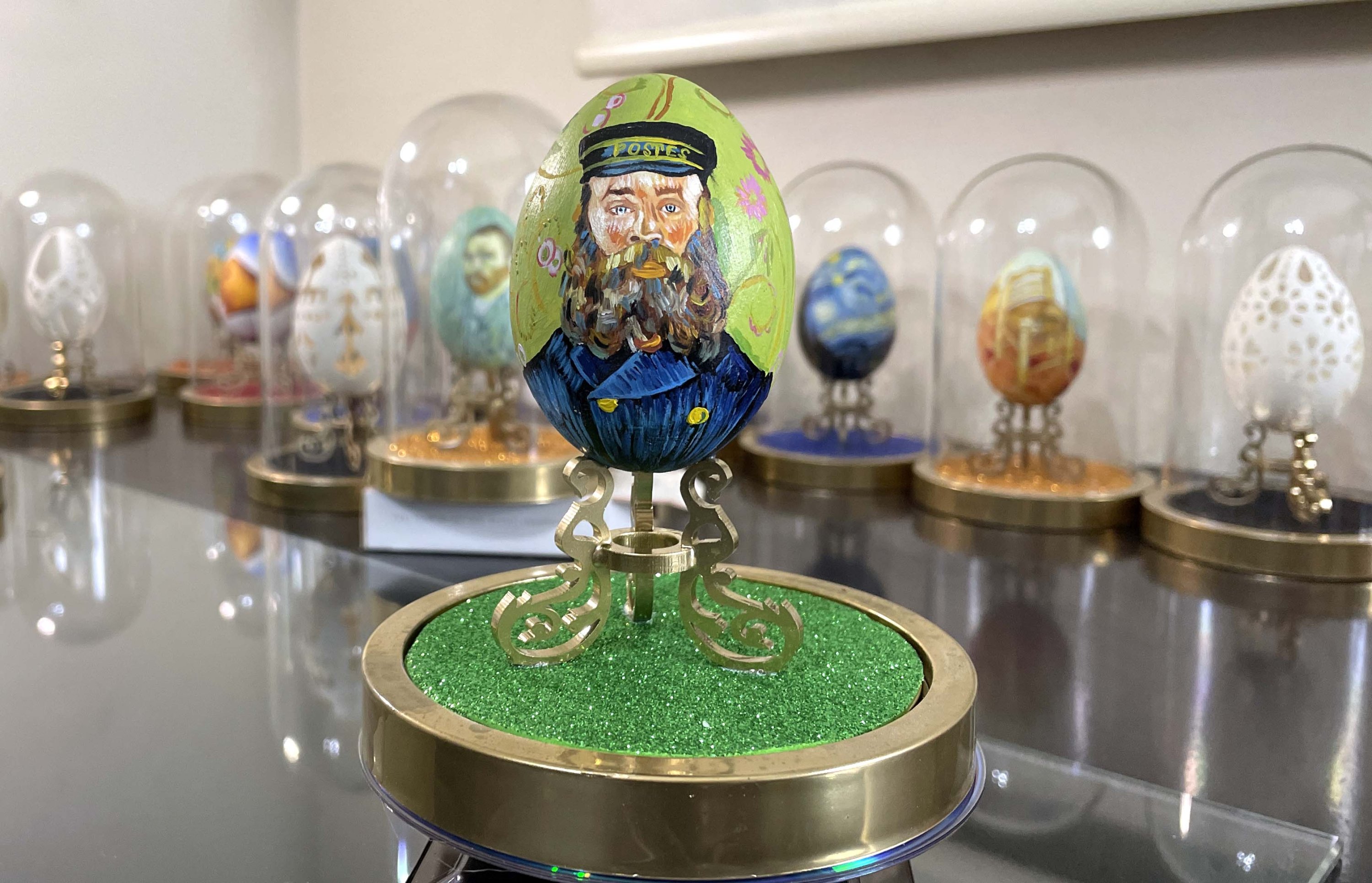 Explaining his passion for painting, Öztürk, 40, spends his free time practicing his art. "Being alone with eggs and painting while working gives me great pleasure," he said.
After spending two years sculpting and painting eggs, he plans to open an exhibit in the not too distant future.