Hamza Walker on Kara Walker and the post-noir art movement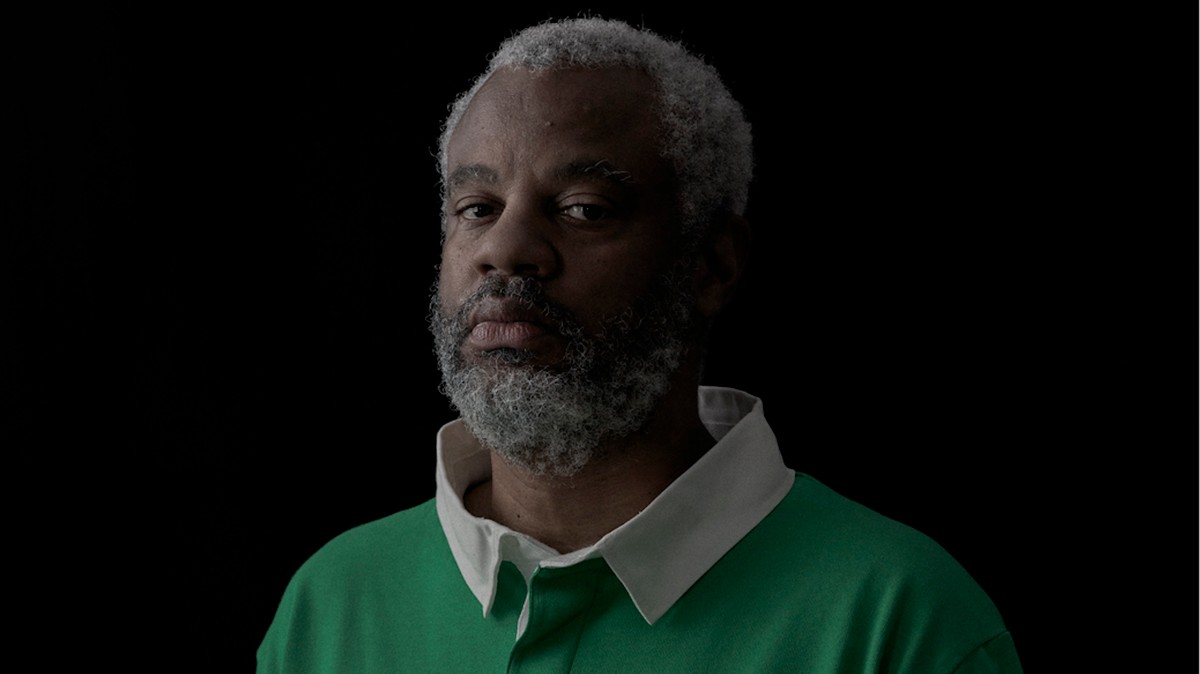 This story originally appeared in i-D's The Darker Issue, no. 365, winter 2021. Order your copy here.
Hamza Walker is the Chicago-born director of the nonprofit LAXART art space in Los Angeles and was previously director and associate curator of the Renaissance Society at the University of Chicago. He organized Kara Walker's first Renaissance solo exhibition in 1997, and the exhibition's founding catalog serves as a model for all of Kara's books that followed. He currently works and lives in Los Angeles.
Kara Walker's book that the Renaissance Society published in 1997 for her first solo show is incredible.
Kara and I just did an interview on Monday, and it was fun going back in time. I'm not the nostalgic type at all, but it's funny watching this book and this post because my first question on the show was about his writing. The catalog is more of an artist's book. People rarely ask fundamental questions when embarking on editorial ventures, and with Kara, the reason this book took this form is because I saw her writings and knew then that you didn't. don't have to speak for Kara, let Kara speak for herself and go. this shit all alone. But there were also very few people willing to engage in the subject of Kara's work at the time.
Hamza wears that of the top model.
It's funny that you lead with his writing because I wrote about it last year and titled the piece Words as Images, which talks about both a visual and a literary lexicon. Work is a full circle. It reminds me of another conversation I had recently with an artist who said that "architecture is the most complete art form", which reminds me of artist-writers as complete architecture, because they can describe and orient the viewer within a genre of consciousness but also cause this feeling visually.
I like this. I thought it would be better, rather than including an essay by an academic, rather a facsimile of one of his sketchbooks, to let his writings fill it out. so that you can better understand his voice and understand that these characters come out of a context all flushed out.
It reminds me of the development and expansion of the narrative art movement, especially the post-noir movement with Thelma Golden and Glenn Ligon at the Studio Museum in the late 90s and early 2000s. The years 90 were generally such a specific time pocket that. It's under conceptualized but strongly referenced aesthetically, which is a shame.
I wrote for the Studio Museum's Freestyle catalog in 2001 and it was hard because I hit a wall. It was seminal because it dissolved into something more biographical that I didn't want to deal with at the time. I didn't have the ideological means to make a more convincing argument because I didn't have the chops.
But you had the sounding antennas to detect that it was the case …
Yes, I continued to fight the post-Black era for another ten years and no one knew it.
Let's move up a gear, what is your relationship with architecture?
What do you mean? I live, work and breathe. Can you relate to architecture? From a professional point of view, this is what I have to undertake in terms of setting up exhibitions so it is essential and out of conflict we can have a productive, constructive, or instructive result and learn to work with what 'we have.
Constraints …
Yes, exactly, and sometimes in the most literal sense. Walls have outlets, switches, and thermostats and so it's more about how often we work in purpose-built environments. I just saw Jacqueline Humphries' exhibit at the Wexner Art Center in Columbus, Ohio and what makes that is the dialogue she has with the building designed by Peter Eisenman is a kind of architecture that you are obligated to answer. The building is a provocation, but once you figure it out there are many possibilities that you wouldn't have been able to think of if it had been held in an ordinary white cube. It's a kind of friction that produces something better than what could have been a simple exposure of paint.
The tension you speak of impacts you every moment with a place like the Wexner.
It's a complicated matter that involves some kind of self-awareness and mediation.
Credits:
---
Photography Arthur Jafa
Fashion Janae Roubleau
Nikki Nelms Hair
Make-up Autumn Moultrie at The Wall Group with Pat McGrath Labs
Photo assistance G Askew, Cris Ian Garcia and Coy Gutierrez
Jordana David hair aid
Executive production Melinda Nugent
Amanda Leya Andrews production line
Production coordinators Kaley Pearce
Production assistance Maryam Eldeeb, Alex Jeter and Anthony Corleto
Casting director Samuel Ellis Scheinman for DMCASTING