"He always gave glory to God through his art; works by Fr. Joseph Heyd exhibited at Westclox – Shaw Local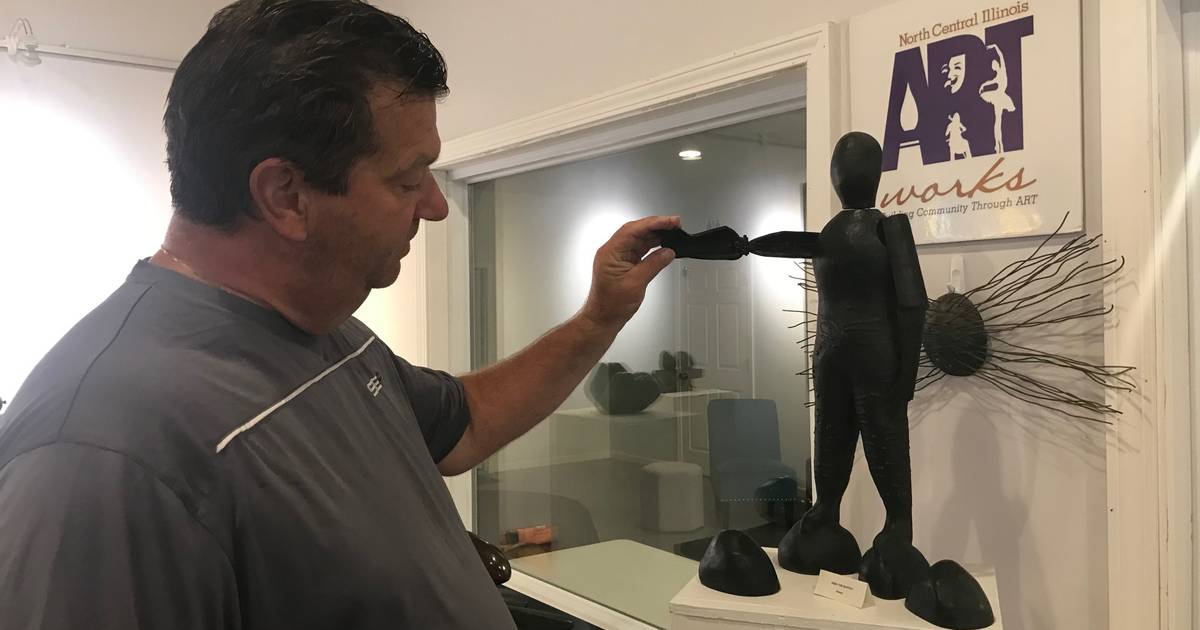 While his parishioners loved him for his sunny and cheerful disposition; art students at St. Bede's Academy also adored the father. Joe, but just as much for his limitless creativity and encouragement.
This month, the Reverend Joseph Heyd, OSB (1930-2013), longtime artist-priest of St. Bede, receives a salute from NCI ARTworks, which exhibits his artwork at the Westclox building in Peru. Select works will be available for purchase at the Opening Reception from 6:30 p.m. to 8:30 p.m. on Saturday and at the Closing Reception from 10 a.m. to 4 p.m. on Sunday, October 2.
Julia Messina, Executive Director of NCI ARTworks, is a former student of Heyd who was nevertheless surprised by the breadth and diversity of her newly discovered art.
"I had a small idea because I studied with Father and I was always aware of his immense talent and ability to work in all media," Messina said. "There are things that have never been seen before – they were found in the drawers of the art studio – and we have sketches of what became the statue of Maud Powell and the statue of Saint Francis. "
Heyd studied at St. Bede Junior College from 1948 to 1950 and was ordained in 1956. Although he did graduate studies in theology in Rome, his main talent was art. He honed his talents at the Art Institute of Chicago and the San Francisco Art Institute, where he earned an MFA.
He became best known for his public sculptures, including Maud Powell, as well as a statue of St. Mark the Evangelist erected outside St. Mark's Church in Peoria.
Less well known, but now on display in the Westclox building, are various works inspired by sacred scripture, although Heyd's style is so playful and quirky that many works have, at first glance, no spiritual aspect.
One such work is a set of bronze pears captioned with the words "He sent them into pears". Look closely and the pears are hinged and inside are depictions of Sts. Peter and Paul.
Rich Cummings is chairman of the arts department at St. Bede Academy, a position Heyd previously held. Cummings bonded with Heyd – "He was my second father" – and recalled that Heyd was a great sounding board for budding artists. Heyd not only gave good advice, but encouraged his students not to be afraid to speak up, even if the result proved less than effective.
"His attitude was, 'Try it; what have you got to lose? Said Cummings.
One of Cummings' favorite pieces on display is a cardinal's miter mounted in a metal sphere. But typical of Heyd, the two halves of the miter can rotate to resemble a cardinal's beak. (You understand?)
Heyd's art, Cummings said, was an extension of his spirituality.
"He always gave glory to God through his art."