London Fashion Week spotlights emerging designers from the Kingston School of Art | Local News | New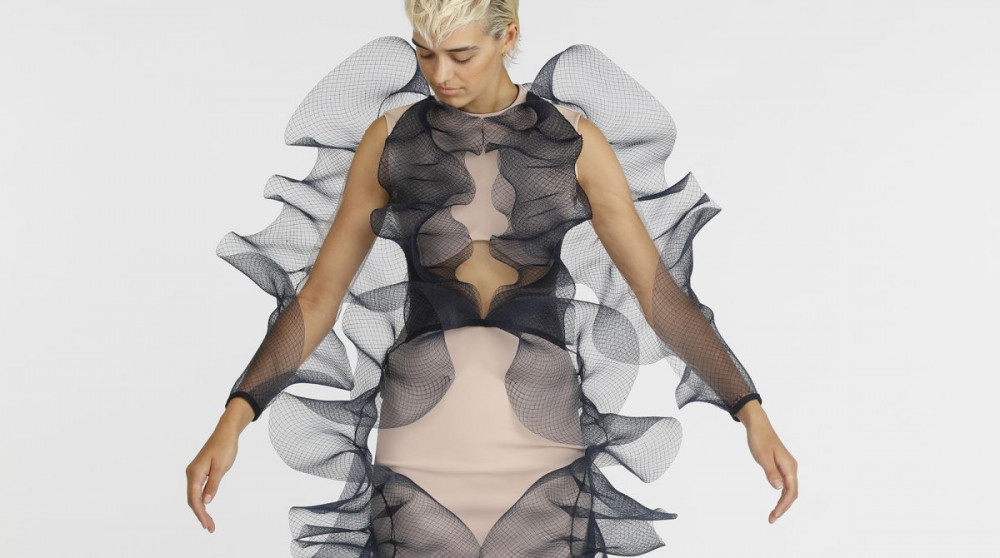 The creativity and craftsmanship of Kingston School of Art's postgraduate fashion students was showcased at this year's London Fashion Week with over 30 designers unveiling their graduate collections.
The clothes were rolled out in a film, titled HORIZON, which premiered on the final day of London Fashion Week, to celebrate the future travels and careers of Kingston's fashion graduates.
The film's premiere will be followed by an exhibition at Gallery Different in Fitzrovia on September 21, during which industry experts will have the opportunity to see the designers' collection portfolios first-hand.
With a long history of captivating fashion industry professionals and distinguished designers at the biannual fashion event, this year's presentation of Kingston University's Fashion MA course highlighted a wide range of themes, ranging from breaking traditional gender norms in fashion to celebrating overshadowed female artists.
Among this year's cohort is Yalei Elena Feng, who is launching her brand, YEF Studio, with a men's collection. The range features a mix of traditional feminine and masculine colors combined with details such as low necklines, cutouts and fitted garments.
Elena explained: "My collection is designed to allow men to express themselves through fashion. I want to blur gender lines by encouraging men to feel comfortable experimenting with their style and trying new things that challenge conventional norms.
Brown and black leather is a staple of her collection, with pink thread and delicate silver creating stylish detailing throughout the garments, contrasting with fitted pink leather pants.
Another of the designers who presented their work explored the use of texture and structure in second-wave feminist art. Isabelle Tustin was inspired by the prolific female artists and sculptors of the 1960s and 1970s to present a vibrant feminine collection with elegant and modernist features.
Among her inspirations was sculptor Linda Benglis, known for blending soft movement with solid shapes and volumes and who inspired the silhouette of Isabelle's clothes. While the knotted details featured on her garments are inspired by Eva Hesse, who experimented with unusual materials including rope and twine.
Isabelle, 22, from Guernsey, said: "They are both classed as post-minimalist artists and were trying to break away from that celebrated masculine approach at the time, using elaborate techniques and innovative materials in art.
"Back then they were overlooked by their male peers and my collection reclaims and celebrates their artistry through fashion by creating outfits that allow the modern woman to feel visible, strong and empowered."
Another highlight among this year's collections is Zhen Tian, ​​whose womenswear collection was inspired by the light and strong structures of architect Frei Otto.
Zhen created sheer layers of fabric to create three-dimensional dresses that reference Jens J Meyer's geometric shapes to add striking patchwork details to her garments.
She explained: "I was fascinated by these abstract architectural structures and wanted to see how I could reproduce them in my clothes. I appreciate designers who create unique clothing that is wearable art and wanted to incorporate that into my collection.
Zhen cut sheer stockings into geometric shapes and attached them with carbon fiber rods to create architecturally-inspired designs that sit atop the dresses. A highlight of her collection is a white silk dress covered in diamond patterns made by sewing pleats using honeycomb stitches, a knitting technique that traditionally creates hexagonal shapes.
Richard Sorger, course leader for MA Fashion, praised this year's cohort for the quality of their designs.
He added: "Many of the students this year have produced beautifully constructed contemporary clothing and desirable artifacts in their own right, something we encourage at Kingston School of Art.
"Through the creation of high quality, timeless clothing, they contribute to the slow fashion movement by producing something that people will buy and keep for a generation."
To learn more about the Fashion MA course at Kingston University, click here.