NCCA releases album of works by national artists featuring the Madz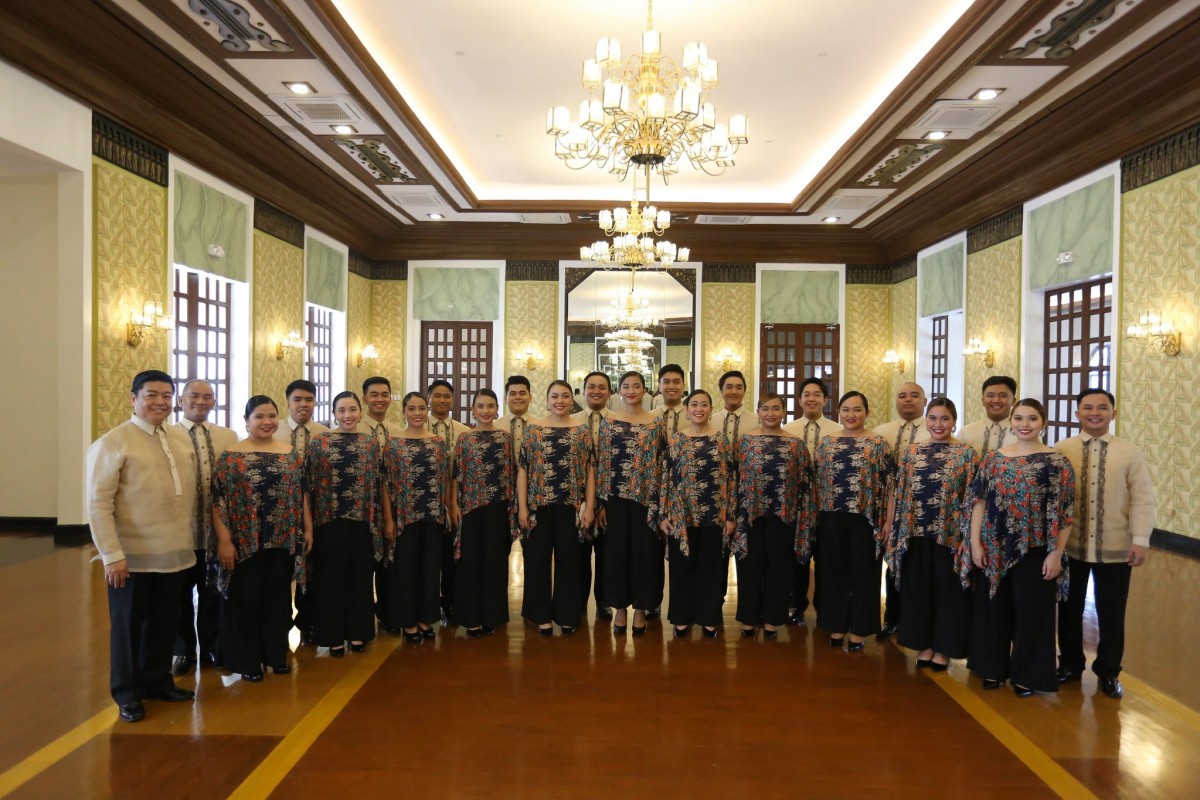 The album consists of twelve songs from various national artists, which are:
Restless, written by National Music Artist Francisco Feliciano dedicated to National Music Artist and Filipino Madrigal singers Andrea Veneracion, is a song in which we hear a character capturing moments of restlessness. The character speaks of his mind as wandering, experiencing a deep, deep sense of desolation. We can also hear in the song that the character has already lost the sense of passion and speaks at the end: for tormented souls, there is no refuge.
Alitaptap, a composition by Josefino Chino Toledo that used text based on a poem by National Artist for Theater and Literature Rolando Tinio, was originally commissioned by the University of the Philippines Singing Ambassadors. The score features various elements inspired by the sounds of indigenous communities, such as a singing soloist leading the community in a sort of ritual. Text and music present the contradiction between science and the wonders of nature.
Hatinggabi, written by National Music and Literature Artist Levi Celerio and composed by National Music Artist Antonio Molina, was brought to feel the sense of longing and the cherished pains of the pursuit of love. The song is about the lover's desire for his beloved to come through their difficult times as they both share their love in joys and pain. "Hatinggabi" was used as a symbol of a low moment for the lover.
Medley of "Noli Me Tangere, the musical was produced by giants of music and literature – National Artist of Literature Bienvenido Lumbera, who wrote the libretto based on Noli Me Tangere; National Artist for music Ryan Cayabyab, who composed the musical; and Joed Balsamo, who created the contemporary setting for unaccompanied choir combining songs from the musical.
Gaano Ko Ikaw Kamahal was written by National Artist for Music and Literature Levi Celerio, capturing his endless commitment to love. Meanwhile, National Music Artist Ernani Cuenco has captured the intimacy and depth of love through his music. Additionally, Philippine Madrigal Singers Artistic Director and Chorus Leader Mark Anthony Carpio arranged the piece to be sung a cappella.
Prelude Etnika, originally composed by National Music Artist Lucresia Kasilag, was performed for two choirs by composer and arranger Erwin Vargas.
Sa Ugoy ng Duyan is a composition which then lacked words was intended as a competition entry in 1943 by national music artist Lucio San Pedro and was inspired by the melody his mother used to hum when he was a child. In 1948 he met National Artist for Music Levi Celerio who then wrote the now famous lyrics to the song.
Payapang Daigdig was written by Eduardo de Leon and Brigido Batungbakal, and composed by national artist Felipe de Leon. De Leon was moved to compose the song upon seeing the devastation in Manila brought by the war. Payapang Daigdig has become known as a song played and performed during Advent and Christmas season.
Tuksuhan is a rendition of some of the teasing folk songs of the Philippines produced by National Music Artist Dr. Ramon Santos.
Paraiso is written by National Music Artist Ryan Cayabyab where we hear the need for environmental protection and preservation, and a plea to give young people a better world. The song was originally performed by the Smokey Mountain, a group of singers founded by Cayabyab.
Bahay Kubo, one of the most popular folk songs of the Philippines, is arranged by National Artist for Music and Founding Choir Conductor of the Philippine Madrigal Singers Andrea Veneracion
Sambayan is written by National Literature Artist Virgilio Almario, stating that we are a creative, dignified and unified people. Meanwhile, the arrangement with accompanied choir was created by Josefino Toledo. (NCCA/PIA-RCN)