Salem Artwork – Salem, New York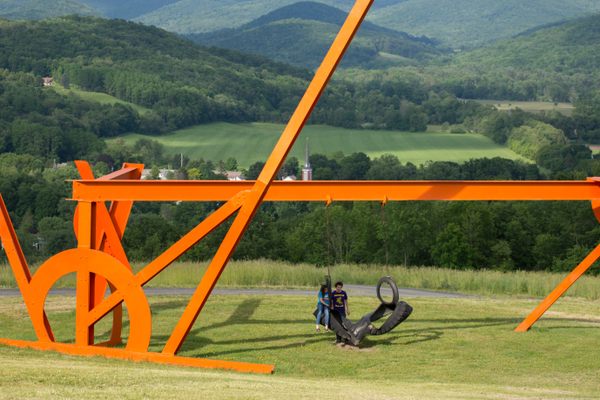 Salem Art Works was founded in 2005 and has grown to have a wonderfully diverse set of art installations, cultural events and artistic workspaces. Art installations are scattered across the 119-acre grounds.
Some of the best are located in the Cary Hill Sculpture Park, accessible via Salem Art Works' four miles of nature trails or by car. Cary Hill Sculpture Park is also the summer venue for SAW's Music on the Hill concerts. These concerts take place two or three times a year during the summer months and are free.
Back down the hill on the Salem Art Works main campus, the original farm buildings have been repurposed into exhibition areas and workshops for ceramics, glassblowing, blacksmithing, welding, molding , woodworking and digital arts. In good weather, many of these venues are open and artists can be seen learning skills or realizing their visions. Salem Art Works was inspired in part by Black Mountain College in North Carolina, an experimental art school founded during the Great Depression.
Because many artistic mediums at SAW are centered around fire, they hold a fire festival every year. The three-day event in early mid-September features ceramics, blacksmithing, glasswork, welding and casting. Just like the rest of the SAW events and grounds, the public is invited to walk around and view the art created during the event.