The museum will host a national Indigenous art installation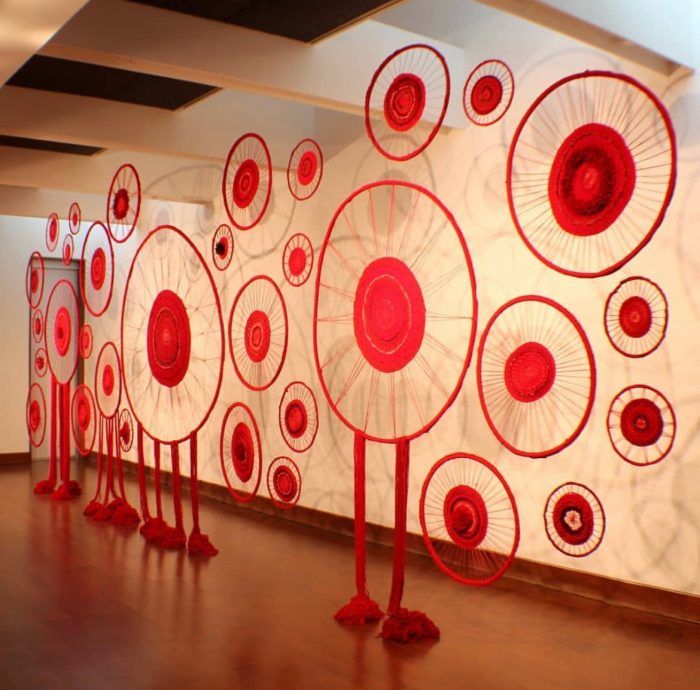 Content of the article
Proving that National Indigenous Peoples Day, which was celebrated on June 21, is more than just a day and should be continually recognized, the Strathcona County Museum and Archives (also known as Strathma) will host the Métis artist well-known Tracey-Mae Chambers on Wednesday July 6th.
Content of the article
Members of the public are encouraged to drop by between 10 a.m. and 4 p.m. to observe and discuss Chambers' work as she creates her installation, #hopeandhealingcanada.
"The purpose of these works is to address the subject of decolonization with viewers and staff," Chamber explained on his website. "The installations are created with large redone hooks and pieces knitted in red yarn. These are created both indoors and outdoors and hold up quite well to the elements. The installation can be in place for as long as the venue wishes. Once dismantled, the artwork itself will be returned to me or it will be reworked and reused at another site somewhere in the country. The stories from each participating location will culminate in a book and traveling exhibit.
As part of this nationwide red thread art installation, Chambers left recent works at historic residential school sites, cultural centers, museums, art galleries and other public spaces.
These sites include the Archives of Ontario, the Cambridge Art Galleries, the Montreal Biennial of Contemporary Native Art, the Thunder Bay Museum, the Kenora Muse, the Murney Towner Museum, the Gabriola Arts Council, the Chilliwack Museum and Archives, the Fort la Reine Museum, Schneider Haus, McDougall Cottage, Waterlook Region Museum, Glanmore National Historic Site, Guelph Parks and Passages Insolites.
"Many, but not all, of these public spaces serve to present a colonial point of view and speak primarily of the settlers who arrived and lived here, but not of the Indigenous peoples who were displaced along the way," Chambers noted. . "The decolonization of such places is a heavy task and must be assumed collectively. The discussion on reconciliation and decolonization is hard to start and harder to sustain. Therefore, I hope to use my work to help bridge the gap between settlers and Indigenous, Métis and Inuit peoples by creating accessible, non-confrontational art, so that we can begin.
Content of the article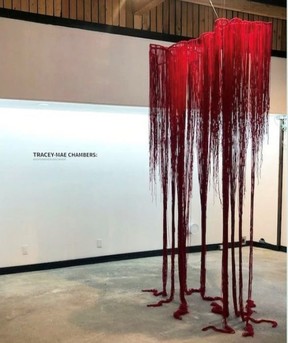 The installation will be on display at the local museum until October 6.
Strathma executive director Matthew Levitt said the facility was honored to host the artwork for three months.
"We are very happy to have Tracey-Mae at Strathma and very intrigued by her works. It is both compelling and shocking, its aesthetic quality is extremely visceral," Levitt said. "With commentary on life and death, colonialism and Indigenous communities, we are sure his works will spark healthy dialogue for our visitors.
To learn more about her work, visit tracymae.com or discover her creations on Instagram @traceymae_chambers.
twitter.com/LindsayDMorey