Torkel Dohmers creates art with the TD-MP1 electric moped device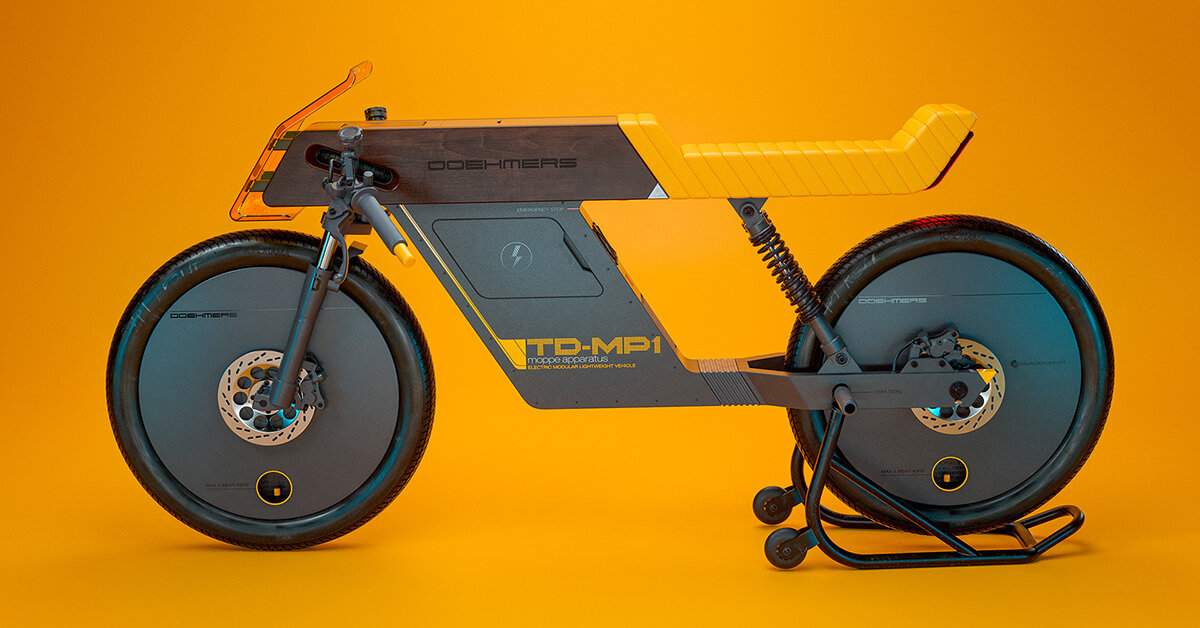 the amount of power in a motorbike doesn't necessarily dictate how much fun riding on two wheels can be, just remember the iconic honda SS50 for example. in a similar style, the TD-MP1 mop device aims to popularize the use of small electric vehicles, promoting pleasant mobility without fossil fuels. designed by torkel dohmers, the moped is a lightweight and modular electric alternative.
all images courtesy of doehmers research laboratory
Torkel Dohmers designed the TD-MP1 mop machine as if it were a handy work of art. the moped immediately stands out with its low aerodynamic racing-style ergonomic shape. the frame is designed with simplicity in mind as two structural sidewalls build the body and then the components and interface stack in between. the principle refers to mid-century modernist architecture, which would combine two walls with glass sides.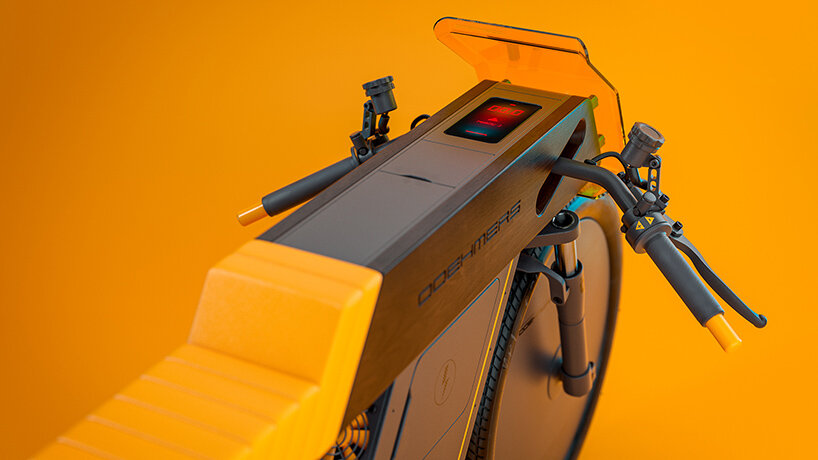 up front, a seemingly floating windshield gives the moped an immediate futuristic aesthetic. the body surface adorns a wood veneer pattern, flowing perfectly into a long saddle seat bathed in a vibrant orange hue. below, the electric motor and battery are painted black, complementing the blackened rims of the wheels.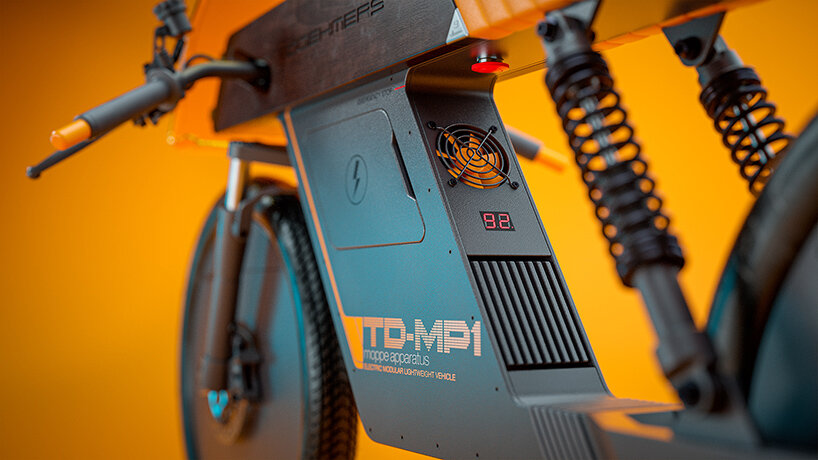 the lightweight two-wheeler is also unique thanks to its modular design, which facilitates its ease of use. it allows custom functions to be added, such as a glove box and even a cell phone holder. a "parked" iphone, for example, becomes the vehicle's main interface.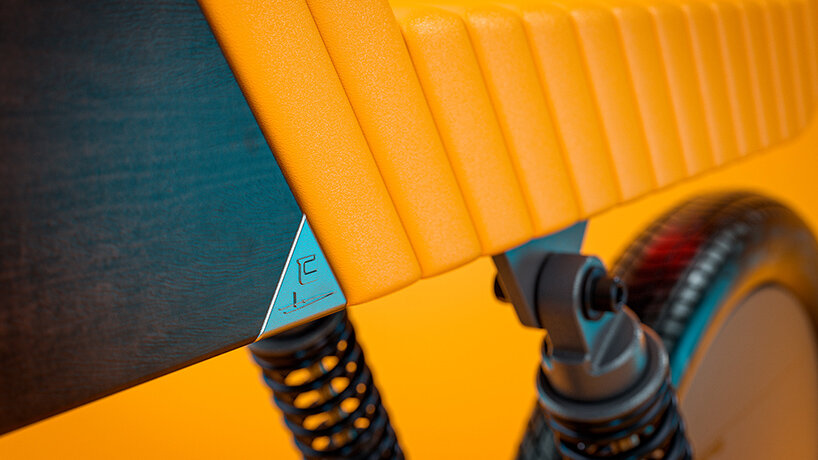 the design aims to popularize the use of small electric vehicles and promotes pleasant mobility without fossil fuels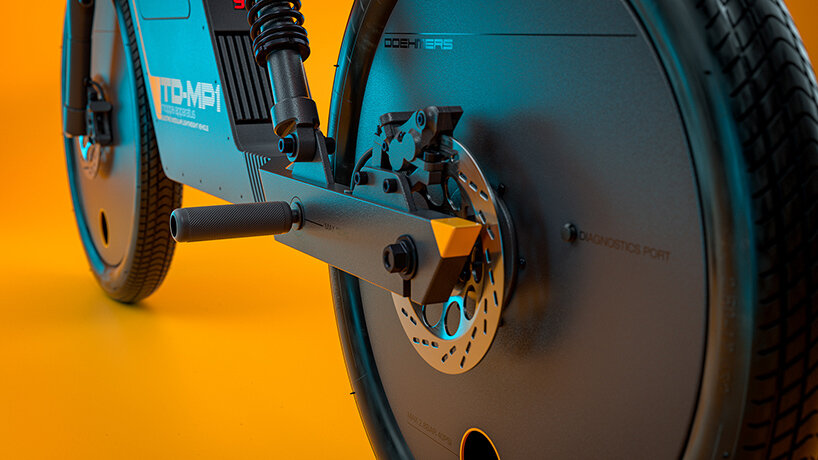 modularity of design improves ease of use