Watch Lois Harada grow tall with Pressing Art Projects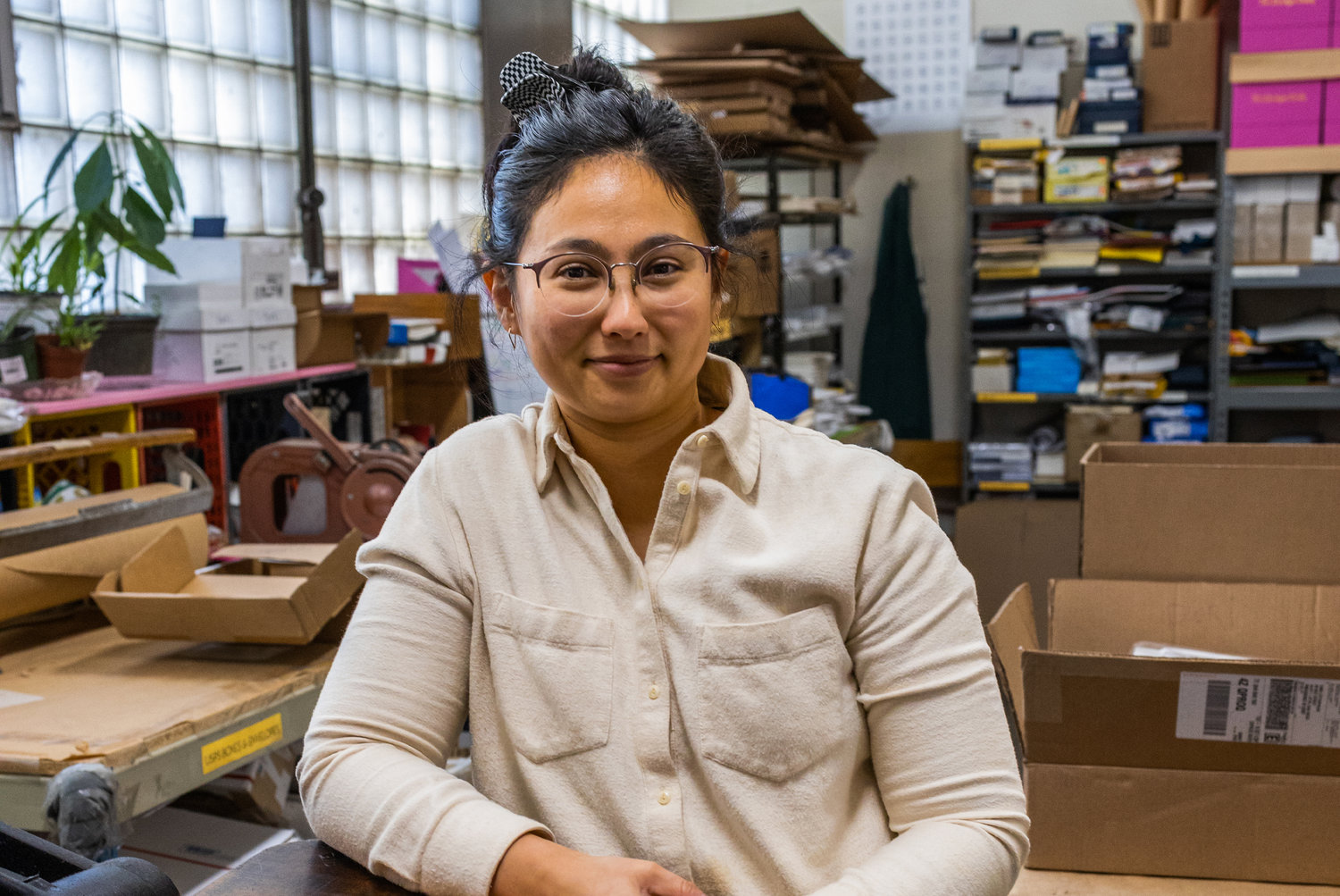 A professional engraver with DWRI Typography, it is not surprising that the text is an important feature of Lois Harada's work. Bold letters and refreshing, blunt messages draw inspiration from propaganda-style posters that have taken Providence storefronts and high-traffic spaces by storm in recent turbulent years. Many will remember the "STOP ASIAN HATE" posters that circulated in response to the fatal shootings targeting Asian women in Georgia in March 2021. A series of "BLACK LIVES MATTER" posters were also produced at the letterpress and distributed to protesters afterwards. murder. by George Floyd in June 2020.
Harada is the source of these ubiquitous pieces and others. In 2022, she intends to go further and continue current projects that serve the dual purpose of aesthetics and protest.
This includes a project she started in 2019 with the goal of renaming Victory Day, the August holiday linked to Victory Day in Japan (although that day is technically September 9) that Rhode Island is. the only state to recognize. "As a person of Japanese American descent I never enjoyed the day well and was a confusing thing when I moved here," says Harada of the change she noticed in her theme, from the memory to a day at the beach. It started with posters suggesting name changes and culminated with a banner tow plane displaying the message #RENAMEVICTORYDAY. "It was a great opportunity to expand my work and experience different forms of engagement. "
Funded by a grant from Interlace, a Providence-based organization supporting visual artists, Harada is eagerly awaiting a new project, WISH YOU WERE HERE, paying homage to those – like her paternal grandmother – imprisoned in Japanese internment camps during World War II. A series of WPA-style travel posters depicting sites of incarceration will be accompanied by the interactive element of a slot press.
On the horizon is also a new medium for Harada: a basketball court. Working with My HomeCourt in Davis Park, Harada is thrilled to have the chance to create a facility that Smith Hill neighbors and Nathaniel Bishop Middle School students will interact with in their daily lives.
The artist at national and international exhibitions is also gearing up for a five-week residency in Colorado this spring, though Providence is cemented as her home port. She served on the board of directors of New Urban Arts for seven years, the last two of which were as chair of the board, and this year she is looking forward to her second term as municipal commissioner to the Art in City Life Commission. "I'm learning a lot about public art in the city and really enjoyed working with other artists and the fabulous staff in the arts, culture and tourism department," Harada said. "Providence has many opportunities for support in the arts and I am happy to be a part of the commission.