Will the Pune wall art movement see a rebirth? | Pune News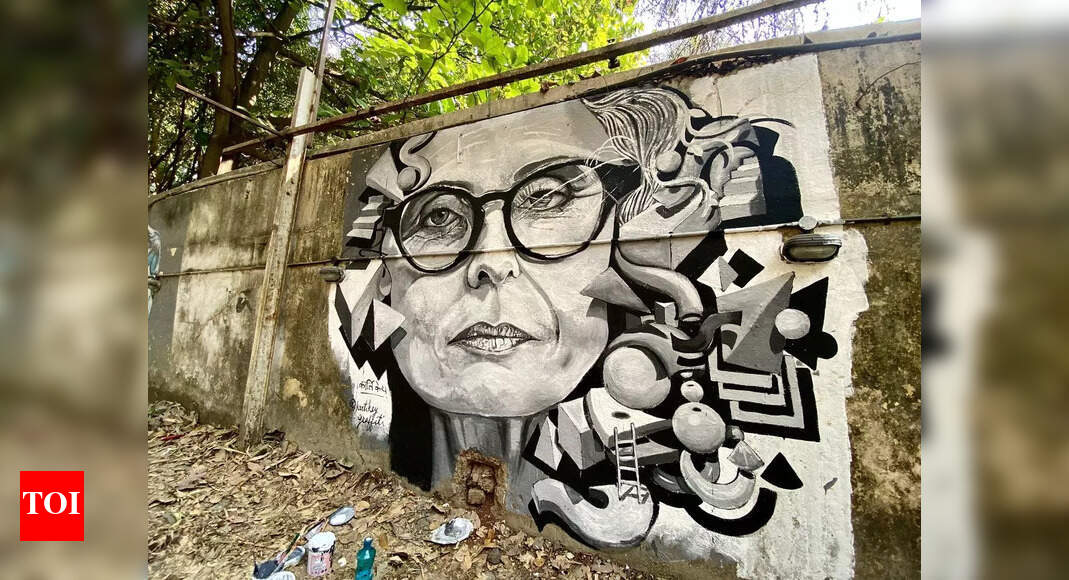 A drive through town and you're bound to find countless examples of street art right through the public walls and the walls of other buildings. Until a few years ago, Pune was a hub of street artists who painted the city red with their artwork. However, the past two years have seen a dramatic drop in these projects due to the pandemic. Now a city-based organization has come up with "The Unity Project" through which they aim to give Pune a creative facelift with murals by dozens of artists, while also forming a community of artists to help them. any further.
Changing the cityscape
Siddharth Naik, co-founder of the organization that supports this project, shares: "We weren't happy with what was viewed as art and we started discussing how to assess good art. This is how the idea for this initiative was born. All they want is to change the "cityscape" through art.
The concept excited street artist Kartikey Sharma, whose previous #CleanAndPaintPune campaign which aimed to paint 100 public walls across the city could not be completed due to lack of funds. Sharma's works, who brought street art to the walls of the Kian
Art Gallery
, kicked off the Unity Project and he will lead a team of artists to continue the work.
The artists are trying to start the project on Baner Road and University Road, and he shares that it will take around 3 to 4 months to paint a variety of images on this stretch. They are in talks with PMC commissioner Vikram Kumar and if things get right, more artwork could appear on the walls of Vimannagar and Koregaon Park. With Kumar showing interest in the project, the artists hope that with PMC's involvement, it will also be easier to raise funds.
Bringing the artists together
There would be around 40-50 artists involved in the project. Jay Sayandre Ghadage, an artist from Satara who has been practicing street painting for 3 or 4 years, says: "It would be a good exhibition for the artists. I have painted in other cities but we are going to experience something so big for the first time in Pune. I hope people understand the culture and that the messages of the "talking walls" reach them. "
Pune-based painter Shubham Shivaji Devkule is extremely excited about the project and hopes they will be able to network to get more work done. In addition to Sharma's team, a team of artists from Marol Art Village in Mumbai will also participate. Omkar Dhareswar, co-founder of Wicked Broz, a group of artists from Marol, thinks it will be a huge exhibition for all artists, especially newbies. "Historically, walls were meant to divide people, but these murals will bring people together," says Dhareswar.
Over the years, Pune has seen several wall art projects take off. Artist Harshvardhan Kadam was among the first to beautify the city walls with his art. He even painted one of the largest murals in the country on a wall in Yerwada. Groups like Bade Moochwale have encapsulated the spirit of Pune with their artwork, while individuals like Kartikey have done their part to keep the tradition alive.
Love for art!
I hope that the project stands out and unites the community of artists. When working individually, artists are exploited. If you work together, not only can they create something beautiful, but also stand up for each other
-Raju Sutar, a renowned artist